Innomem
INNOMEM aims at developing a sustainable OITB (Open Innovation Test Bed) to foster deployment and scale-up of innovative nano-enabled membranes and their derived products.
Within the scope of INNOMEM, different types of membrane materials (polymeric, ceramic, metallic and nanocomposite), surface modification, membrane morphology and geometry and applications will be covered, providing for the first time a Single Entry Point (SEP) to provide the businesses in the sector with a one-stop-shop of the best available experts and technologies.
The INNOMEM Open Innovation Test Bed will be defined through 5 specific objectives:
• Development and organization of the OITB: by upscaling/upgrading of 14 Pilot manufacturing lines, and developing associated Technological and non-technological services
• Set-up a Single Entry Point for easier access to SMEs and sustainable operation/commercialization of the OITB service offer
• Validation of the upscaled/upgraded pilots and services through 10 Showcases
• Set-up of two waves of Open Calls to validate the SEP and ensure the sustainability of INNOMEM
• Development of the Democases selected in the Open Calls with the project partners in continuous collaboration with the applicants (Industries, in particular SMEs).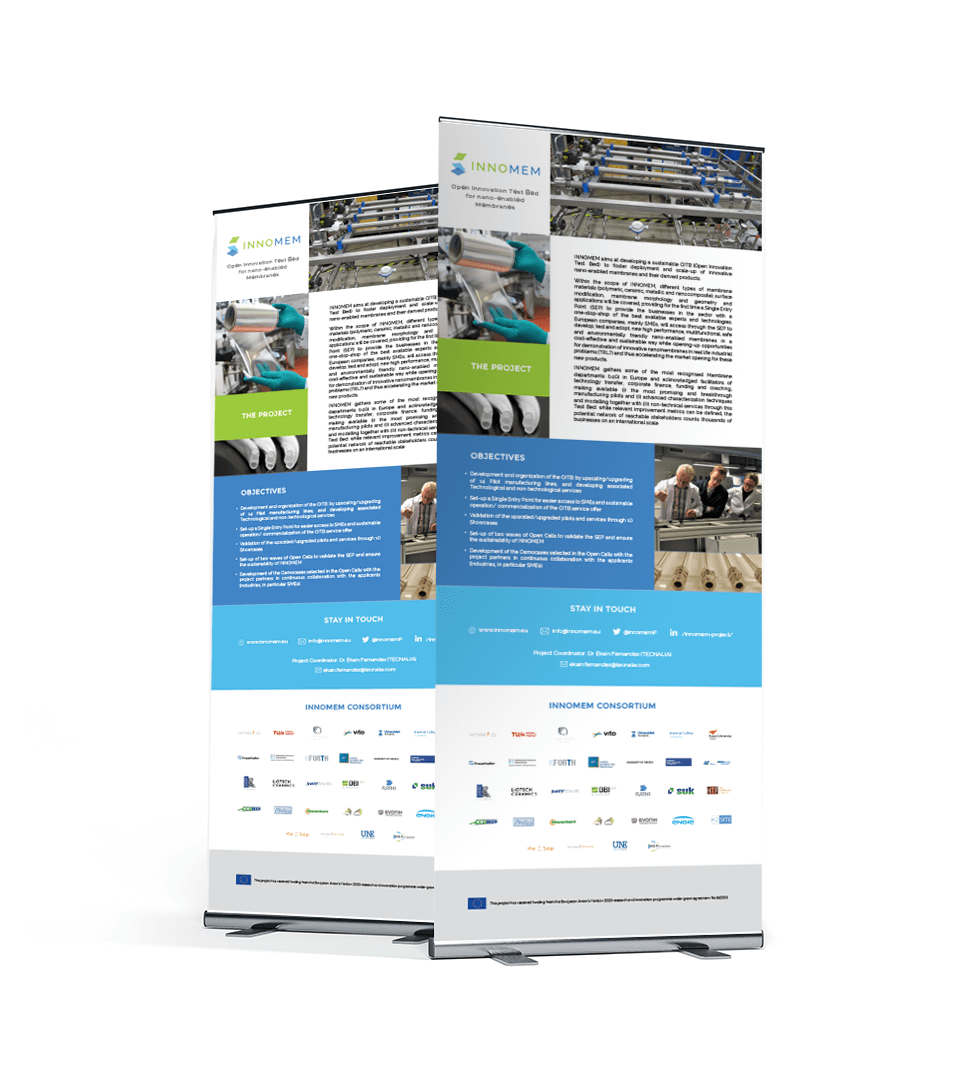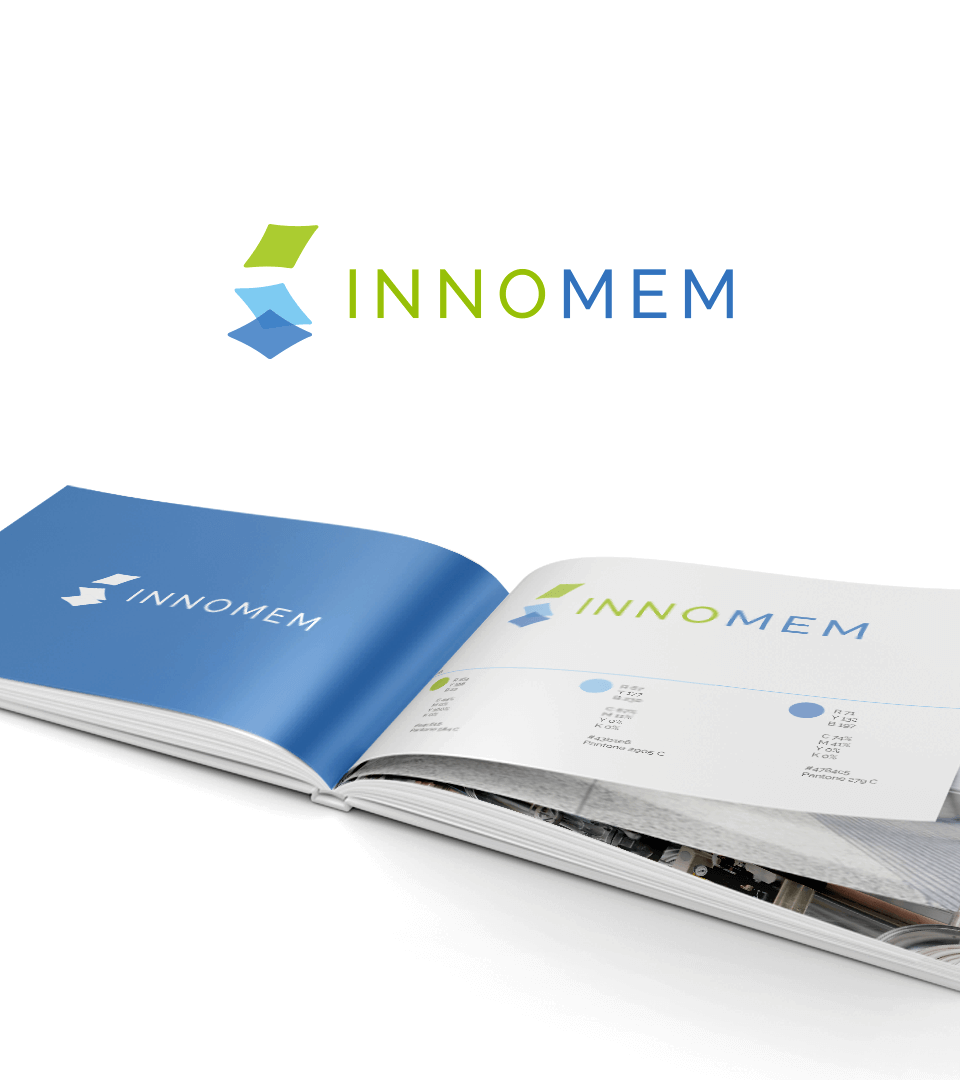 Activities in charge of Innovation Engineering:
Logo design
Website
Dissemination Materials (Brochures, Poster, Roll-up)
Share
Sector

Environment

Industry

Transport

https://www.innomem.eu/