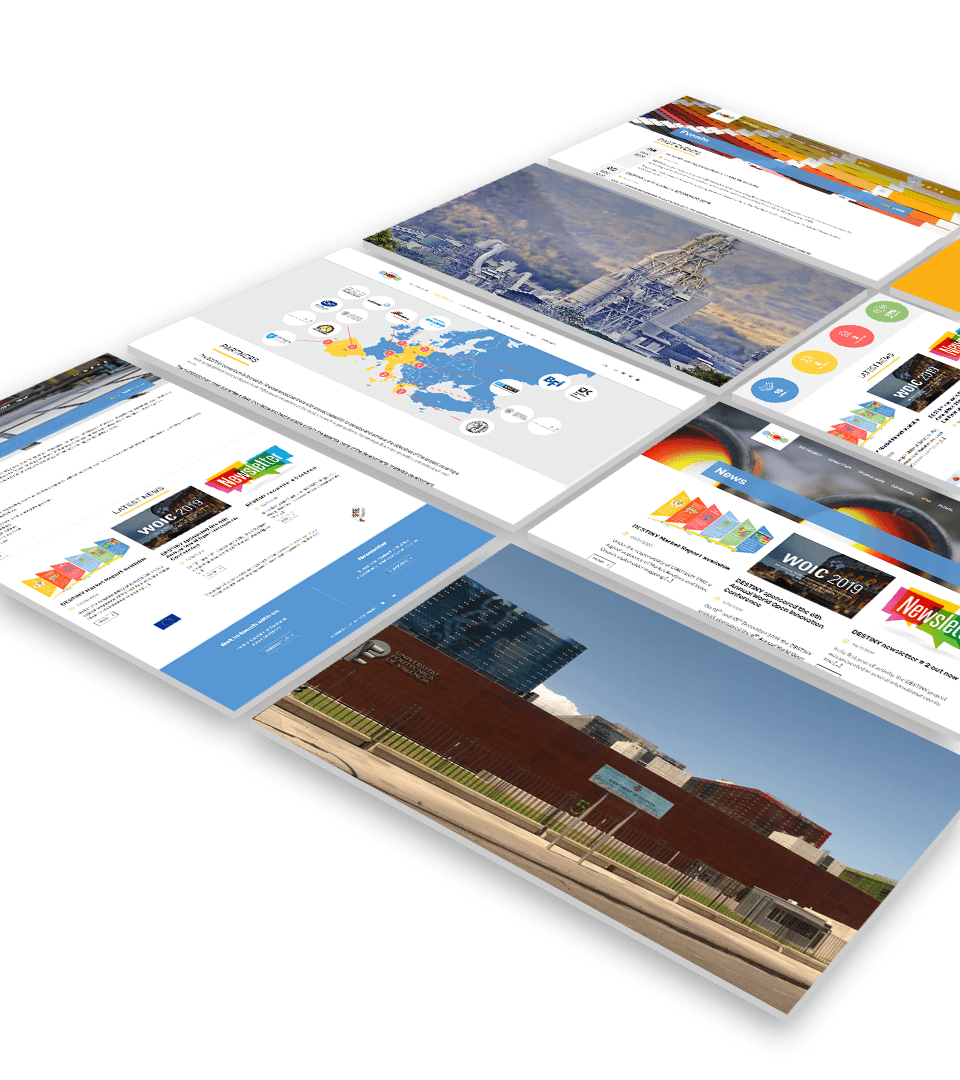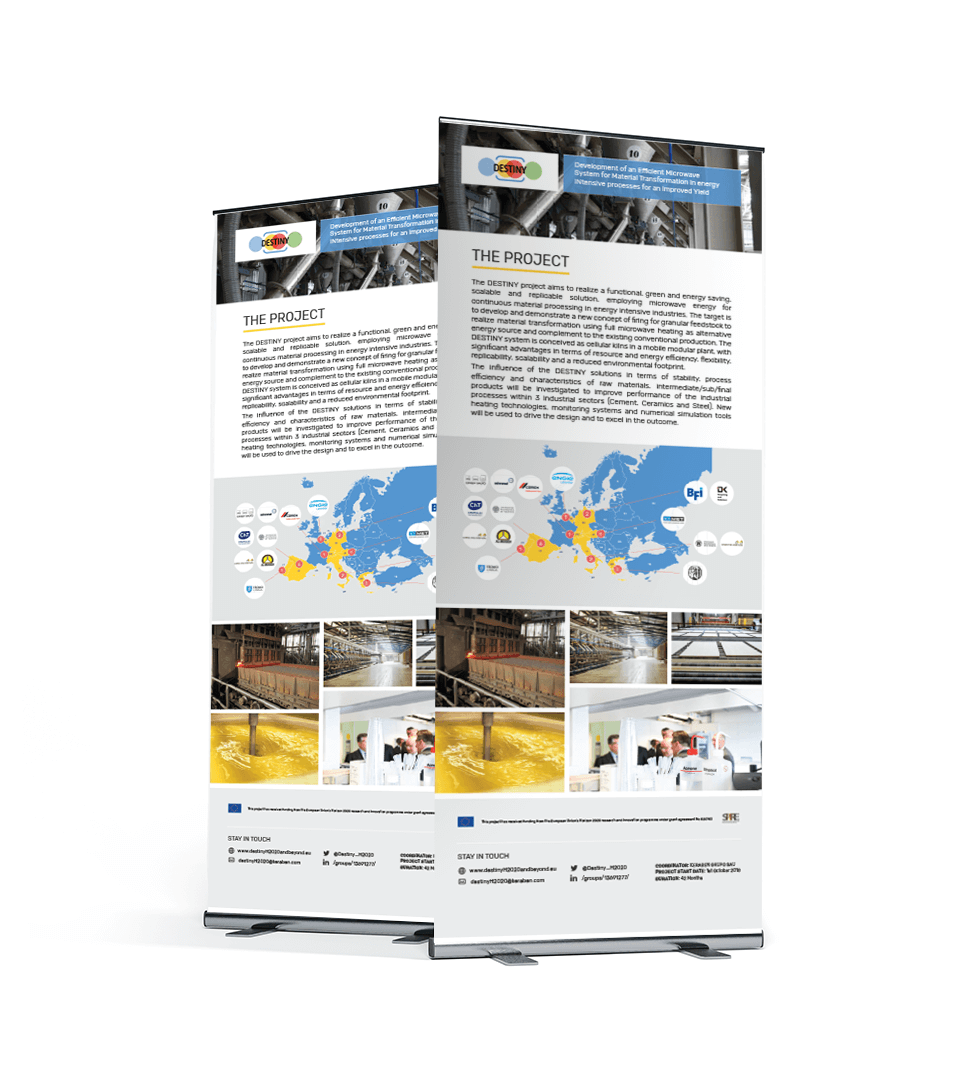 The DESTINY project aims to realize a functional, green and energy saving, scalable and replicable solution, employing microwave energy for continuous material processing in energy intensive industries. The target is to develop and demonstrate a new concept of firing for granular feedstock to realize material transformation using full microwave heating as alternative energy source and complement to the existing conventional production. The DESTINY system is conceived as cellular kilns in a mobile modular plant, with significant advantages in terms of resource and energy efficiency, flexibility, replicability, scalability and a reduced environmental footprint.
Objectives focus towards the improvement of efficiency ratios in the following areas:
Flexibility of ±30% to energy input within RES (Renewable Energy Sources) fluctuations time frames without significant losses in specific energy efficiency
Improvement in energy efficiency of 40% (depending on different industry and product applications)
Improvement in terms of resource (fuel) efficiency exceeding the value of 40%
Decrease in CO2 emissions by 45% (without considering the electricity generation at steady state)
Decreased OPEX and CAPEX by 15%.
Activities in charge of Innovation Engineering:
Website
Dissemination Materials (Brochures, Poster, Roll-up)
Share
Sector

Industry

https://www.destinyh2020andbeyond.eu/