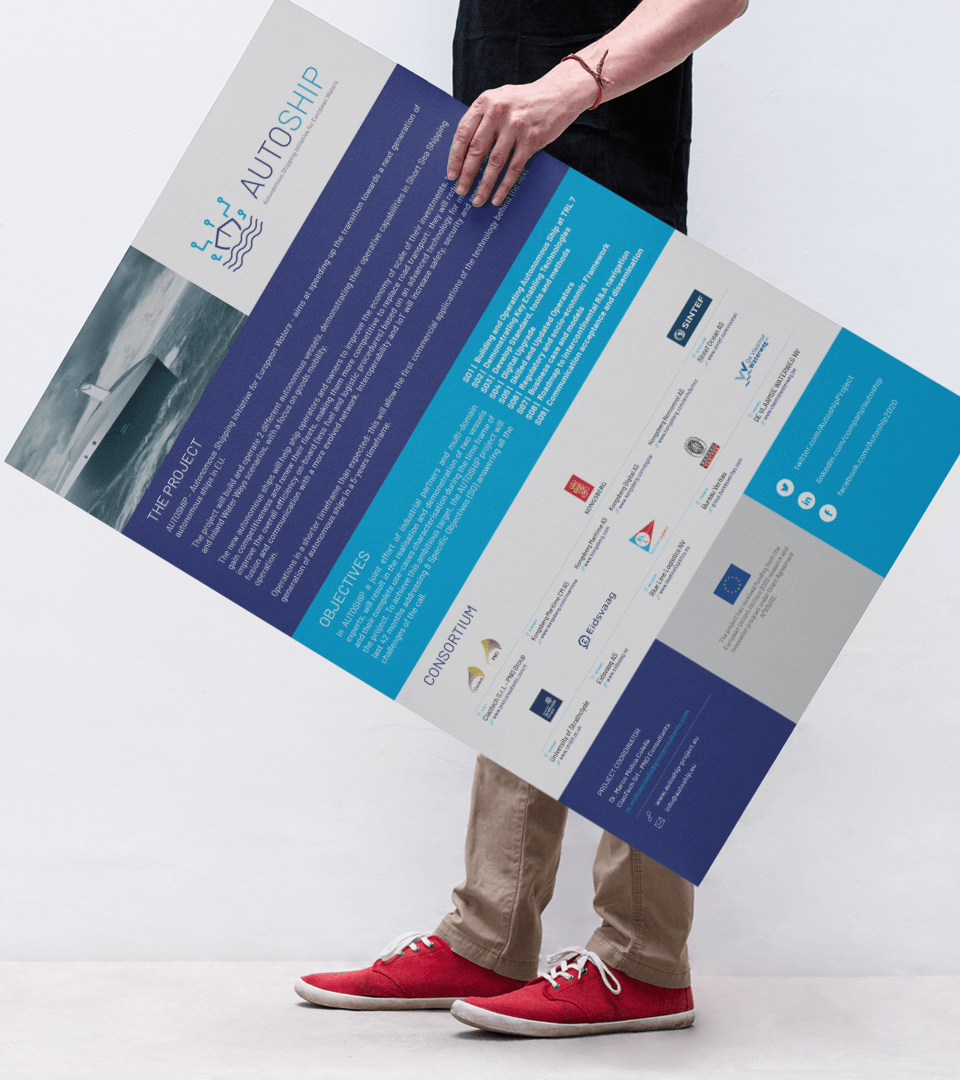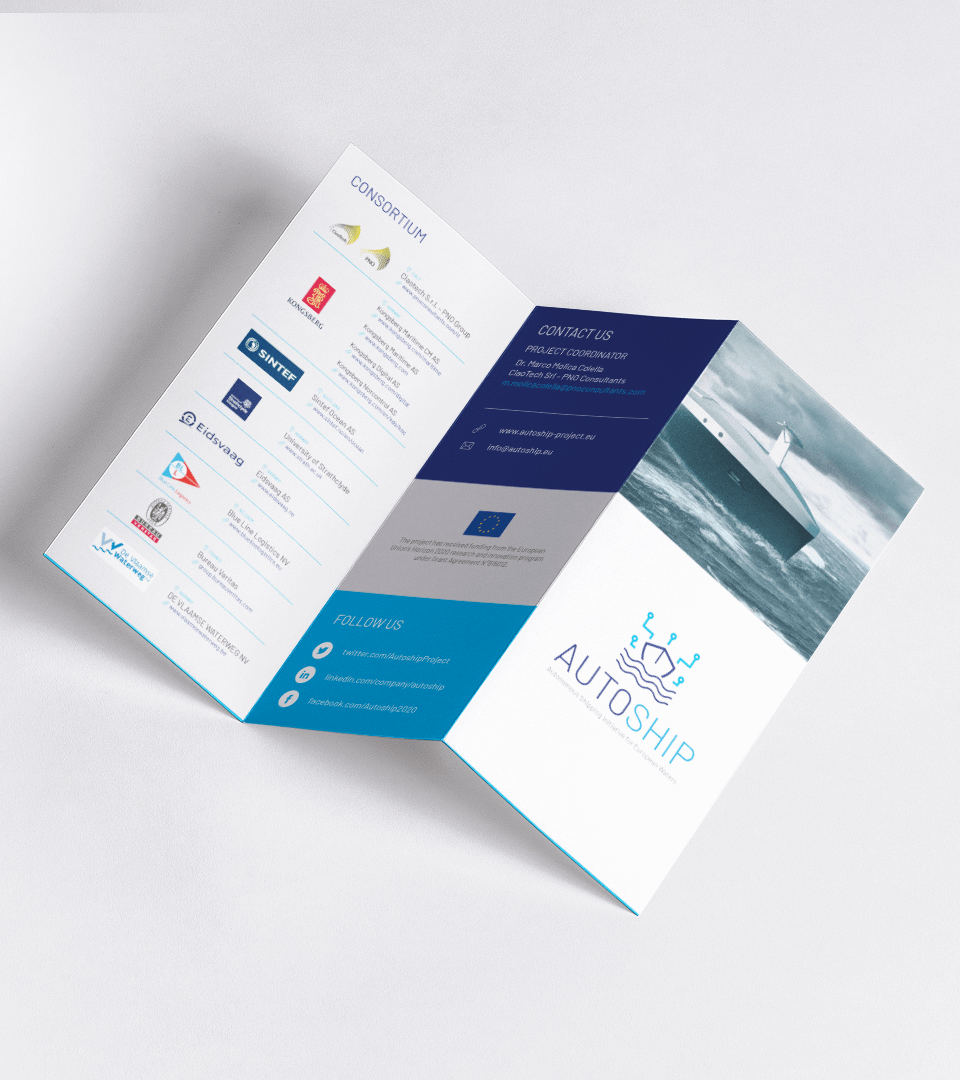 AUTOSHIP – Autonomous Shipping Initiative for European Waters – aims at speeding-up the transition towards a next generation of autonomous ships in EU.
Europe is effectively supporting new paradigms of multimodal transport to develop sustainable businesses and relieve roads congestion and related pollution. Since 2001, the concept of a Motorway of the Sea (MoS) has been developed. At its base, there is a new intermodal maritime-based logistics chain in Europe and EU target is to shift 30% of road freight of more than 300 km to multimodal solutions by 2030 (corresponding to 216 bn tonne-kilometres), and more than 50% by 2050, compared with business as usual developments. However, its capacity in this scenario is not keeping the pace yet and it needs improvement. In fact, coastal short-sea shipping and inland waterways struggle with competition from trucks in many parts of Europe and are losing relative market shares to road transport.
The project's ambitions will leverage on advanced Key Enabling Technologies, solid industrial investments and business worldwide, along with participation in all major stakeholders' organisations to deliver the first technology on the market in a short term. It is an ambition with a solid base in the involved value-chain and in the financial and commercial commitment, which makes AUTOSHIP a real market-oriented project.
Activities in charge of Innovation Engineering:
Logo design
Website
Dissemination Materials (Brochures, Poster, Roll-up)
Share
Sector

Environment

Industry

Transport

https://www.autoship-project.eu/